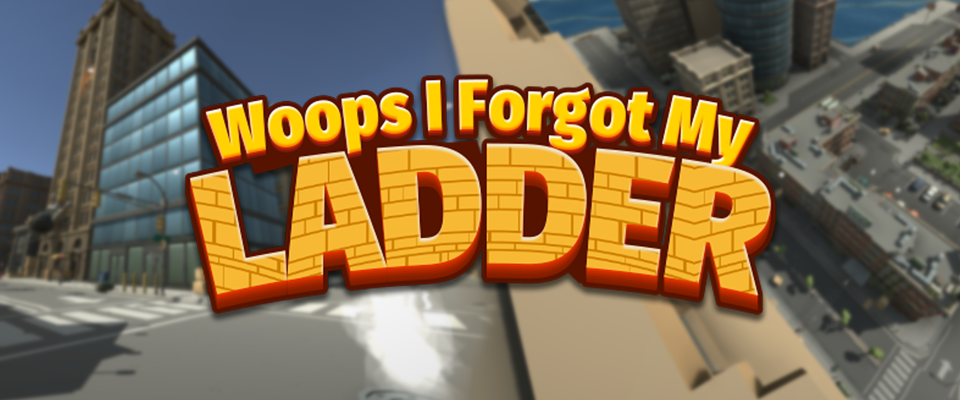 Woops I Forgot My Ladder
For better performance we suggest downloading it!

Woops I Forgot My Ladder is a game developed for the Ludum-Dare-49 JAM In Spontaneous-Combustion-city today is a bad day, there are so many people to save! Take on the role of a firefighter who must save citizens from sudden fires across the city But there is a problem ... you forgot the ladder! Collect all the objects you can find in the city, stack them to create a ladder to reach the people and save them. Fortunately, Spontaneous-Combustion-city is full of power ups that will help you save as many people as possible!
Power Ups:
Slow-mo Clock-> Slow down time for a short time... makes sense?
Scope -> Allows you to pick up objects from greater distances
Purple Up Arrow -> Allows you to jump to superhuman heights!
Run -> Allows you to run faster than a blue hedgehog
Allarm Clock-> Increase the time available to save citizens! They will burn slower! is it good right?
Download
Download
Woops I forgot My Ladder.rar
35 MB
Install instructions
Download the archive and unzip it by using WinRar or 7Zip.
Run the Jam.exe!