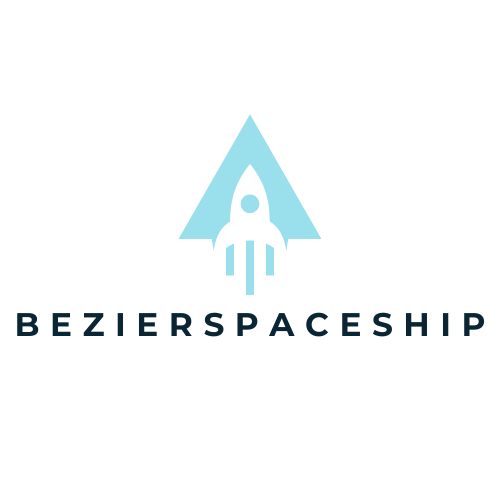 Bezier Space Ship
Bezier Space Ship is a video game developed with the Unity 3D engine.
It is an action game in which you have to chase a pirate ship and survive the whole time of the chase trying to get as many points as possible.
Challenge your friends and try to get as many points as you can while resisting until the end of the song. Choose the cazone you like the most and immerse yourself in a new space experience!
Take control of the Bezier Space Ship and chase the pirate ship that terrorizes space! But beware! Space Pirates are not so easy to catch, throughout the chase they will hinder you with bombs to defuse and small ships to destroy!
- - - - - - - - - - - - - - - - - - - - - - - - - - - - - - - - - - - - - - - -
From the settings you can choose between two different game modes: INIFINITY - CLASSICAL
INFINITY: The game goes on until the player loses all his life and the songs are played randomly.
CLASSICAL: The player chooses which song will be played and will play until the song ends.
- - - - - - - - - - - - - - - - - - - - - - - - - - - - - - - - - - - - - - - -
From the Song screen you can select which music will be played in the game, in classic mode and in infinity mode it will be the first song and played. Each song has a different type of difficulty: EASY - MEDIUM - DIFFICULT
- - - - - - - - - - - - - - - - - - - - - - - - - - - - - - - - - - - - - - - -
SPACESHIP CONTROLS
| | |
| --- | --- |
| SPACESHIP MOVEMENT | CAMERA MOVEMENT |
| | |
| | | | |
| --- | --- | --- | --- |
| WEAPON CHANGE | TURBO | SHOOT | PAUSE MENU |
| | | | |
- - - - - - - - - - - - - - - - - - - - - - - - - - - - - - - - - - - - - - - -
SPACESHIP GADGETS
| | | |
| --- | --- | --- |
| INTERGALACTIC COMPASS | THE RED POINT INDICATES THE DIRECTION OF THE SPACECRAFT | |
- - - - - - - - - - - - - - - - - - - - - - - - - - - - - - - - - - - - - - - -
SPACESHIP WEAPONS
| | | |
| --- | --- | --- |
| DEFUSER PLUTONIC | THE PLUTONIC DEFUSER ALLOWS TO DEFUSE SPACE BOMBS. KEEP SHOOTING TO THE BOMB TO DEFUSE THEM! | |
| PHOTONIC LASER | THE PHOTON LASER ALLOWS YOU TO DESTROY ENEMY SPACECRAFTS BY SHOOTING TO THEM. | |
- - - - - - - - - - - - - - - - - - - - - - - - - - - - - - - - - - - - - - - -
SPACESHIP LIFE BAR

THE LIFE BAR IS DISPLAYED THROUGHOUT THE GAME
CASES WHERE THE LIFE BAR DECREASES:

CASES WHERE THE LIFE BAR INCREASES:

A SMALL PERCENTAGE OF LIFE IS GRADUALLY LOST OVER TIME
BOMBS ARE NOT DEACTIVATED IN TIME
YOU DO NOT HIT THE ENEMY SHIPS IN TIME

DISENGAGE THE BOMBS IN TIME
HIT THE ENEMY SHIPS IN TIME
- - - - - - - - - - - - - - - - - - - - - - - - - - - - - - - - - - - - - - - -
ENEMIES
PIRATE BOMB
THE BOMB MUST BE DEFUSED IN THE SHORTEST POSSIBLE TIME, OTHERWISE YOU WILL LOSE LIFE.

WEAPON TO USE: DEFUSER PLUTONIC
- - - - - - - - - - - - - - - - - - - - - - - - - - - - - - - - - - - - - - - -
PIRATE SHIP
THE PLANAR SHIP MUST BE HIT AT THE RIGHT MOMENT. THAT IS, WHEN THE CIRCLE SURROUNDING IT IS GREEN. IF YOU HIT IT WHEN THE CIRCLE IS RED, YOU LOSE LIFE.

WEAPON TO USE: PHOTONIC LASER